EXPLORE THE REALMS OF WHAT'S POSSIBLE WITH 3D POINT CLOUD TECHNOLOGY
Datum Tech Solutions releases a digital twin of one of the rarest tri motor passenger aircrafts built in 1928 for FREE to the public.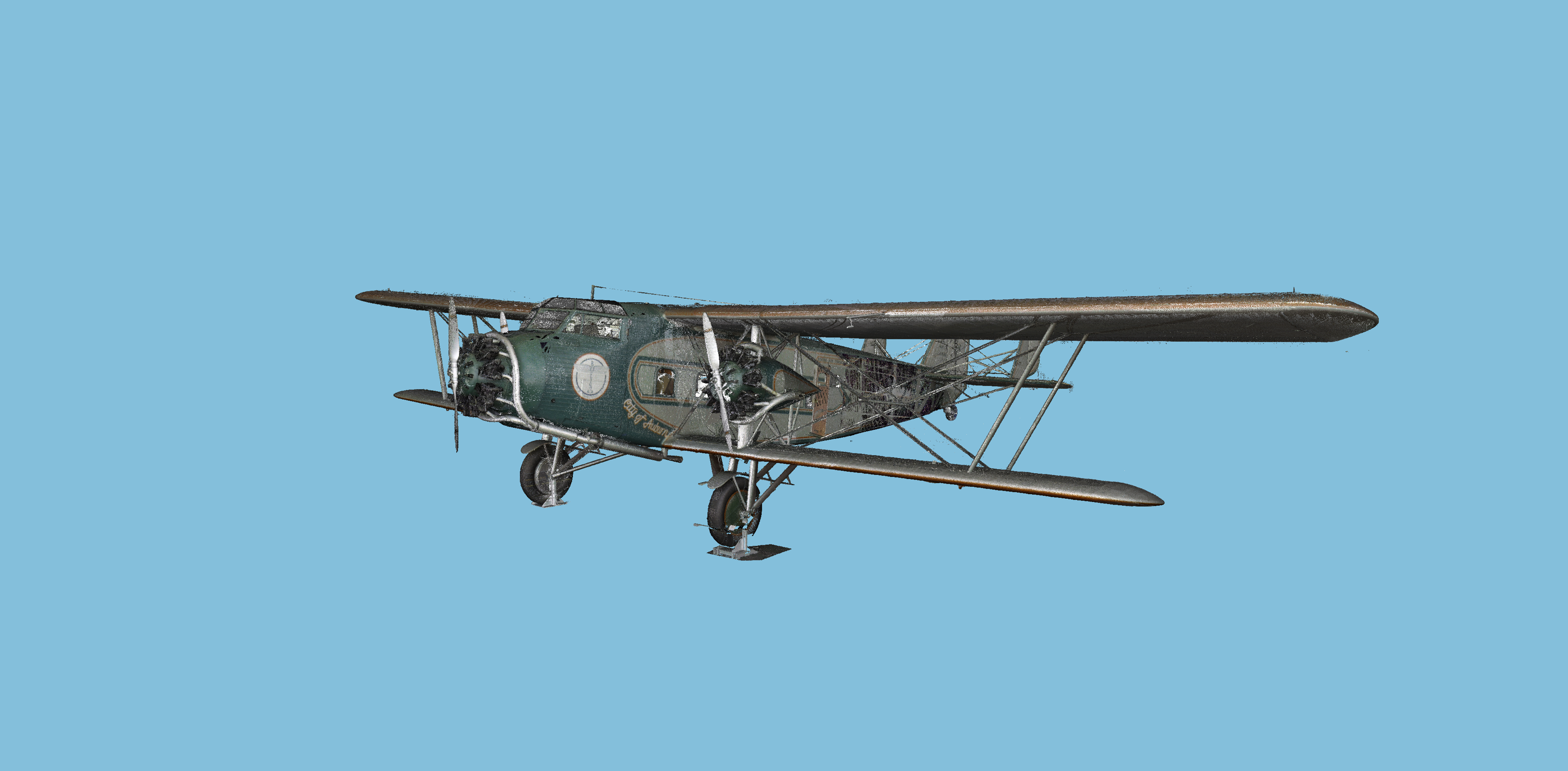 Founded in 2014, Amy Laurence and her husband, Stanley, founded Datum Tech Solutions to
meet a growing demand for accurate digital representations of the built environment amongst
Seattle's AEC community.
Since then they've grown into one of the leading 3D Scanning Companies in the United States, they've been pushing the edge of what's possible in this exciting field. Datum Tech recently partnered with the Museum of Flight in Seattle, WA to enhance the
museum goers experience by providing 3D laser scans of two of their rarest artifacts.
One of which is a tri motor passenger aircraft built in 1928. Made out of wood, steel and fabric,
it's the only one in existence known to date. Having a digital twin of this rare artifact provides
unobstructed access that is not even possible with the actual plane itself.In an effort to showcase the wide net of possibilities that are at our fingertips by utilizing 3D
technology, Datum Tech is generously releasing the digital twin of this 1928 passenger aircraft
for FREE to the public.
Let us know in the comments below how you'll be using this FREE data point cloud data in your
next project so Datum Tech can share on their social channels!